Welcome to Charity Baptist Church's website!
We are an independent, fundamental, Bible believing, soul-winning and compassionate gospel preaching church.
"And now abideth faith, hope, charity, these three; but the greatest of these is charity."
~ 1 Corinthians 13:13 ~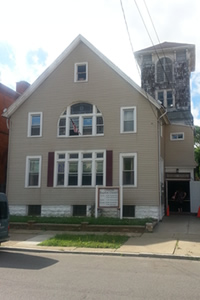 Charity Baptist Church invites you to explore our website and see..
All about our church and leadership
All about our current ministries
All about our current services
All about our activities during this coming week/month (see below)
---
Did you miss us? Last Week's March 18th, 2018 Sunday Bulletin Click Here!
Sunday's Sermon - "That He might bring us to God" pt. 2 by Pastor Pete Wigdor Click Here!!
Verse of the Week - "... that He might bring us to God, being put to death in the flesh, but quickened by the Spirit:"
~ 1 Peter 3:18 ~
** NOTICE **
We look to our brothers and sisters in Christ to help support our efforts to be a light in the community. Please visit our Donation page. Our Donation Sharing System has been setup to forward email notices to recipients confidentially who would like to see all items willing to be donated. Please join now on our DONATIONS page!
This Week's Announcements:
Wish a Happy Birthday to Nancy K. !!!
Please continue to pray for for our Food & Fund Drive in March and all of the supporting church that participate in filling our food pantry.
Attention all men!!!
We are having a Men's Breakfast on March 31st Saturday at 9am please let everyone not forget and their schedules will have a great time prayer and fellowship.
Donation Sharing Service is now accepting participants! We connect those in NEED with those with the desire to show CHARITY through donations. Check out our website for details and/or email Suzen at donations@cbcbuffalo.com
Featured Audio
Check out the audio of Brenton White and his family as they blessed us with singing at the
Tuesday Night Charity Mission service on
March 13th, 2018

---
Please continue to visit and share our church's website and all ministry opportunities at Charity Baptist Church with all.